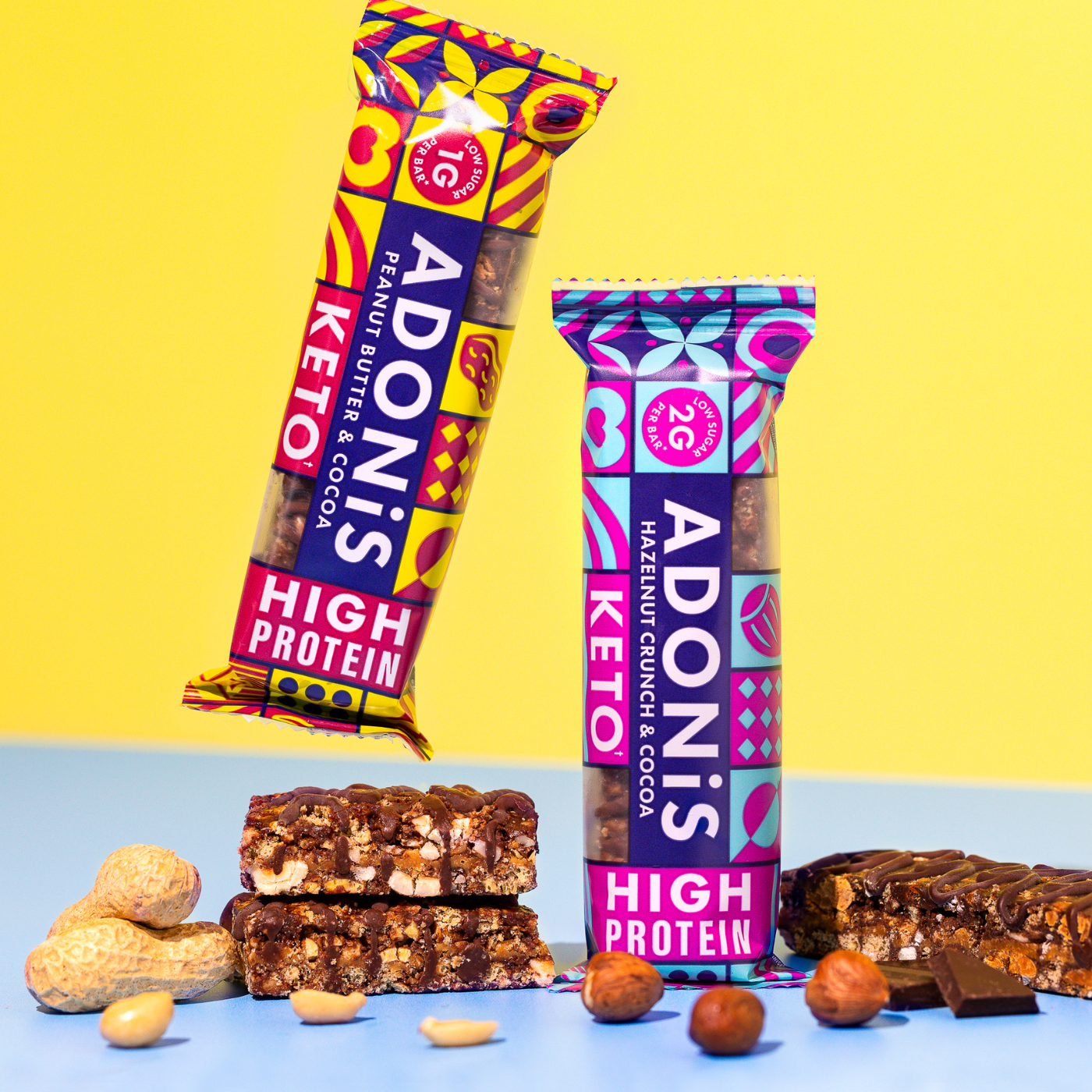 HOW IT STARTED
Founded in 2016 by Ingo Braeunlich, ADONiS' mission was clear and simple: to fight the overconsumption of sugar and provide a plant-based & sustainable alternative to other healthy snacks.
HOW IT'S GOING
We've now sold over 3 million bars and expanded our product range to include 6 different bar flavours, 2 keto cracker flavours, and a selection of keto supplements! You can find us in supermarkets, health food shops, and Amazon in the UK and EU.
WHAT NEXT?
Great question! The next step for ADONiS is to expand our product range so keep your eyes peeled! We have some very exciting new products coming and we can't wait to share them with you!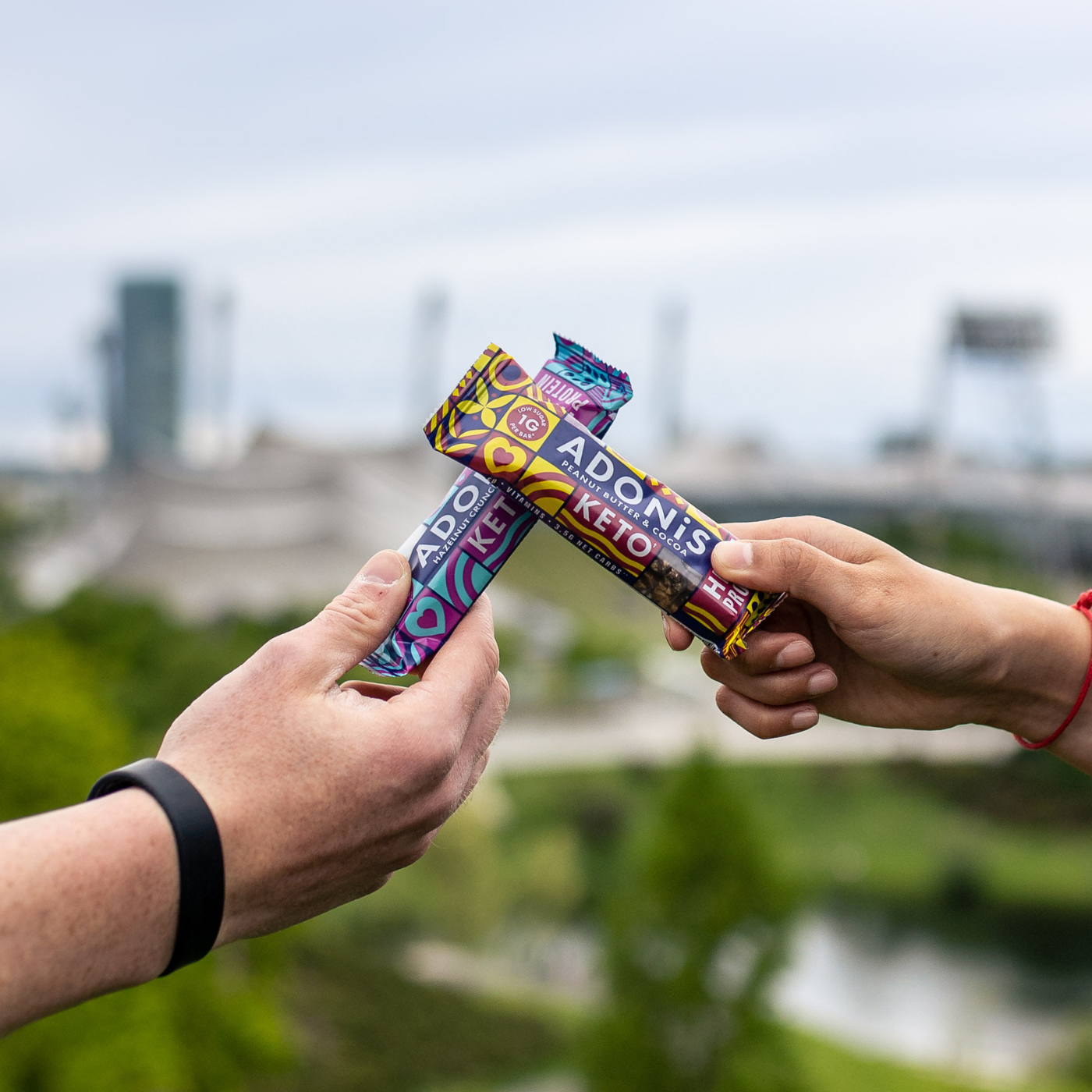 ADONiS COMMUNITY
At ADONiS, we've created a community of snack-lovers who believe that great tasting snacks don't have to be packed full of sugar and nasty ingredients. Our customers are at the heart of everything we do, and there's nothing that makes us happier than when we see such lovely reviews...